Love is…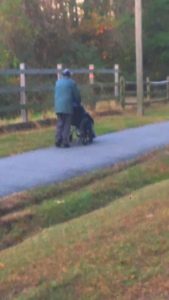 Love is patient, love is kind. It does not envy, it does not boast, it is not proud. It does not dishonor others, it is not self-seeking, it is not easily angered, it keeps no record of wrongs. Love does not delight in evil but rejoices with the truth. It always protects, always trusts, always hopes, always perseveres. Love never fails. – 1 Corinthians 13:4-8
This week I saw two cardinals fluttering around together as I walked on the trail. If you pay close attention, whenever you see one cardinal you will see two. Cardinals mate and stay together as a pair for life. I know birds do not have the capacity to love in the manner we do as humans. But I believe, through nature, God is once again communicating a message.
** Note: I could not get a picture of the birds fluttering around so I have included a picture I took on the trail a while back that I felt depicts they type of Love God desires for us.
At Woodland we will finish up a 3 week series on Love this Sunday. We have considered… Agape Love – God's perfect Love Eros – Romantic Love And this week we will discuss Philos or brotherly love. Think about each type of Love in your own life? Does the visual of two cardinals flying around together
from the time they first mate until they die give you reason to pause?
Think about it… • Agape Love – God says, "Never will I leave you. Never will I forsake you." Hebrews 13:5 • Eros Love – Romantic, sensual love is a gift from God. It is the way God created us. Recognizing such love as a gift from God enables us to experience the full blessing God desires us to have in a marriage relationship. • Philos Love – Whoever claims to love God yet hates a brother or sister is a liar. For whoever does not love their brother and sister, whom they have seen, cannot love God, whom they have not seen. 1 John 4:20 Surrendering to Christ, Greg